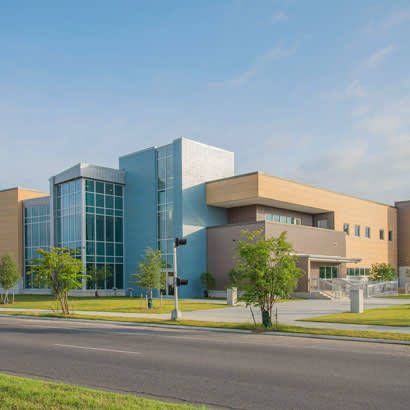 Location
1616 Caffin Ave.
New Orleans, LA 70117
Brandon Smith, Club Director
(504) 734-2501
brandon@bgcmetrolouisiana.org
Hours
School Year: Monday - Friday afterschool - 6 p.m.
Summer Months: Monday - Friday 7:30 a.m. - 5:30 p.m.
Meet the Club Director
Brandon Smith joined Boys & Girls Clubs as Club Director of the Stallings Club in September of 2021. A Little Rock, AR native, he attended Southern University and A&M College in Baton Rouge, LA and majored in biology, where he spent formative years volunteering for numerous youth outreach programs. As a former Martial Arts instructor/practitioner spanning seven years, as well as a product of Boys & Girls Clubs himself, he serves to bring a "hands on" approach, in terms of empowering our youth to pursue academic success, healthy lifestyles, good character and citizenship.