Safety of our members is the #1 priority. We do mandatory and ongoing background checks on all potential staff and volunteers, each of whom must follow strict policies and procedures. We also offer routine staff trainings to build a culture of safety. Boys & Girls Clubs of Metro Louisiana employs a zero-tolerance policy for any disregard of our procedures. If any issues or concerns are brought to our attention, we contact the police and Child Protective Services immediately. We incorporate the national BGCA safety standards and work with other community organizations to consistently strengthen our safety programming through new trainings. Every day, we work with kids to reinforce their knowledge of self-defense and safety smarts. And we listen closely to make sure that their voices are always heard. If you have any safety-related concerns or questions, please contact your local Club OR our Chief Operating Officer, Angel Nelson at angel@bgcmetrolouisisna.org. Additionally, the national organization offers a 24-hour hotline, 1-866-607-SAFE.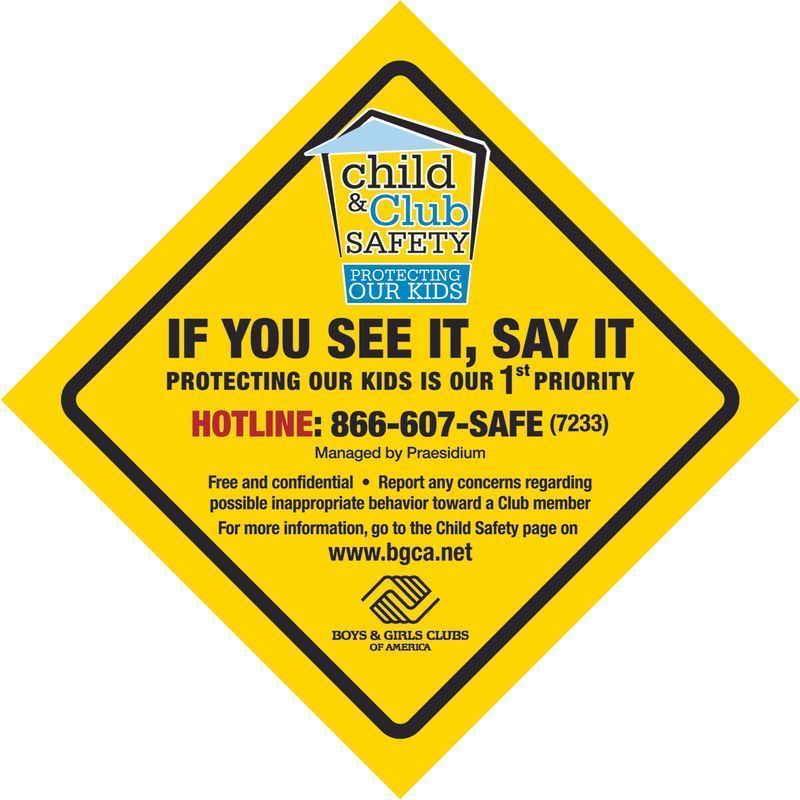 Parent Handbook
COVID 19 Policies
The Club has implemented several strict COVID-19 policies and procedures to keep campers and Club staff safe. Restrictions may change depending on updates to COVID-19 regulations.  Check back here for updated policies and procedures. 
Current Policies:
Parents will not be allowed to enter the building for student drop off or pick up.  Parents will drop-off members curbside and stay in the car.
Daily health screening will be done for each member  at front door/curbside.  This will include some simple health questions, temperature reading, and observation.
Members who pass the health screening will go to a hand sanitizer station before entering the building.
After sanitizing each member proceeds to their classroom and assigned personal desk space.
Each member will have all materials and supplies needed at their assigned personal space for the camp day.