Here at the Boys & Girls Clubs of Metro Louisiana University Terrace Unit, we push to get the best results from our members. We are dedicated to ensure that our members obtain valuable knowledge, as well as doing what they love best, HAVING FUN! At our site we influence kids, grades 1st-2nd, to challenge themselves through programs such as STEM, Triple Play, Art and Leadership and Development. We promote healthy thinking, life skills and decision making. We offer the best to our members and they give us that in return. 
Location
408 E Polk St
Baton Rouge, LA 70802
Moieshay Tobias, Site Coordinator
(225) 383-3928
universityterrace@bgcmetrolouisiana.org
Hours
School Year: Monday-Friday afterschool - 6:00pm
Summer Months: Monday-Friday 7:30am - 5:30pm
Meet the Site Coordinator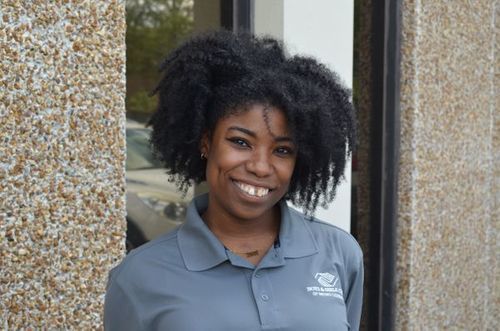 Moieshay Tobias is a native of New Orleans, LA. She comes from a strong well-rounded family filled with many children, much love and lots of laughter. Ms. Tobias is also the mother of a "terrific two" year old. Within the last ten years, she has studied as a paralegal and worked in various kid-friendly settings such as summer camp counselor, child photography assistant and security officer. Ms. Tobias is dedicated to spreading positivity and creating a safe haven for everyone. Ms. Tobias believes spreading positivity and shelter are key factors when mentoring our future leaders.
Ms. Tobias would like to teach the youth about the importance of living a healthy life and learning how to cope with stress in positive ways. Growing up as a young adult without both of her parents, she used school as an outlet. She became active in many clubs and organizations, but her true passion was becoming a member of the Performing Arts. The Boys and Girls Clubs of Metro Louisiana have a culture of 'welcoming'. As the Unit Director of University Terrace she and her staff will treat all members as "family". She wants all members to feel heard, understood and confident! The future impact on the world starts right here, right now with us!