Here at the Boys & Girls Clubs of Metro Louisiana University Terrace Unit, we push to get the best results from our members. We are dedicated to ensure that our members obtain valuable knowledge, as well as doing what they love best, HAVING FUN! At our site we influence kids, grades 1st-2nd, to challenge themselves through programs such as STEM, Triple Play, Art and Leadership and Development. We promote healthy thinking, life skills and decision making. We offer the best to our members and they give us that in return. 
Location
408 E. Polk St.
Baton Rouge, LA 70802

Kendall Robertson, Site Coordinator
(225) 383-3928
kendall@bgcmetrolouisiana.org
Hours
School Year: Monday-Friday afterschool - 6:00 p.m.
Summer Months: Monday-Friday 7:30 a.m. - 5:30 p.m.
Meet the Site Coordinator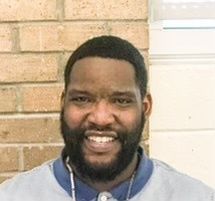 Kendall Robertson is the Site Coordinator of University Terrace Elementary school. He was born in Vail, Colorado and raised in Denver, Colorado. He attended the University of Northern Colorado and is currently in the process of obtaining a master's degree in clinical counseling at Southern University A&M. His goals are to grow and support the minds and actions of his community.  A few of his hobbies include working out, playing golf, watching football, reading, and skiing. He feels he would be able to contribute fresh ideas and excitement at the opportunity to educate within the organization. He hopes to be of support to our youth and community.