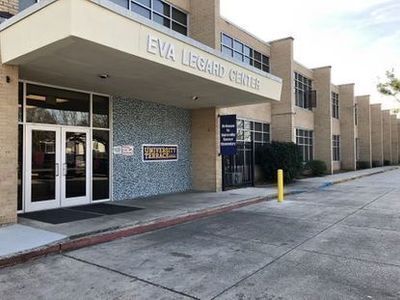 Location
408 E. Polk St.
Baton Rouge, LA 70802

Kiar'arah Momon, Club Director
(225) 383-3928
kiar'arah@bgcmetrolouisiana.org
Hours
School Year: Monday-Friday afterschool - 6:00 p.m.
Summer Months: Monday-Friday 7:30 a.m. - 5:30 p.m.
Meet the Club Director
Kiar'arah Momon is a native of Houston, Texas. She is currently pursuing her Master's degree at Southern University and A&M College right here in Baton Rouge, Louisiana. Kiar'arah received her bachelor's degree in Business Administration with a concentration in Management from Texas Southern University.  She Is known to have an affectious smile, an entrepreneurial spirit, soft in nature and a jack of all trades. Ms. Momon is resilient, creative, and empathic. With three years of experience in nonprofit, and many years of leadership skills Kiar'arah embodies what it means to have a servant heart. She believes that what you put into your environment, you'll get the same in return out of it. She looks forward to her journey here with Boys & Girls Club of Metro Louisiana.