Here at the Boys & Girls Clubs of Metro Louisiana University Terrace Unit, we push to get the best results from our members. We are dedicated to ensure that our members obtain valuable knowledge, as well as doing what they love best, HAVING FUN! At our site we influence kids, grades 1st-2nd, to challenge themselves through programs such as STEM, Triple Play, Art and Leadership and Development. We promote healthy thinking, life skills and decision making. We offer the best to our members and they give us that in return. 
Location
408 E Polk St, Baton Rouge, LA 70802
(225) 383-2611
Hours
School Year Monday - Friday afterschool - 6:00 pm
Summer Months Monday - Friday 7:30 pm - 5:30 pm
Meet the Site Coordinator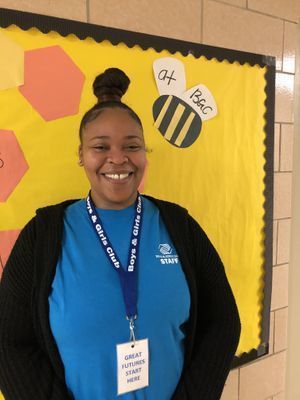 My name is Raven King I'm a 26 year old from Mississippi, currently living in Baton Rouge for the past 2 years. I have all around experience with youth of all age levels. I enjoy working with youth and have been an advocate for their safety as well as development for 7 years. I am an graduate student pursuing studies in mental health counseling, where I will further my career in the area of youth well being.