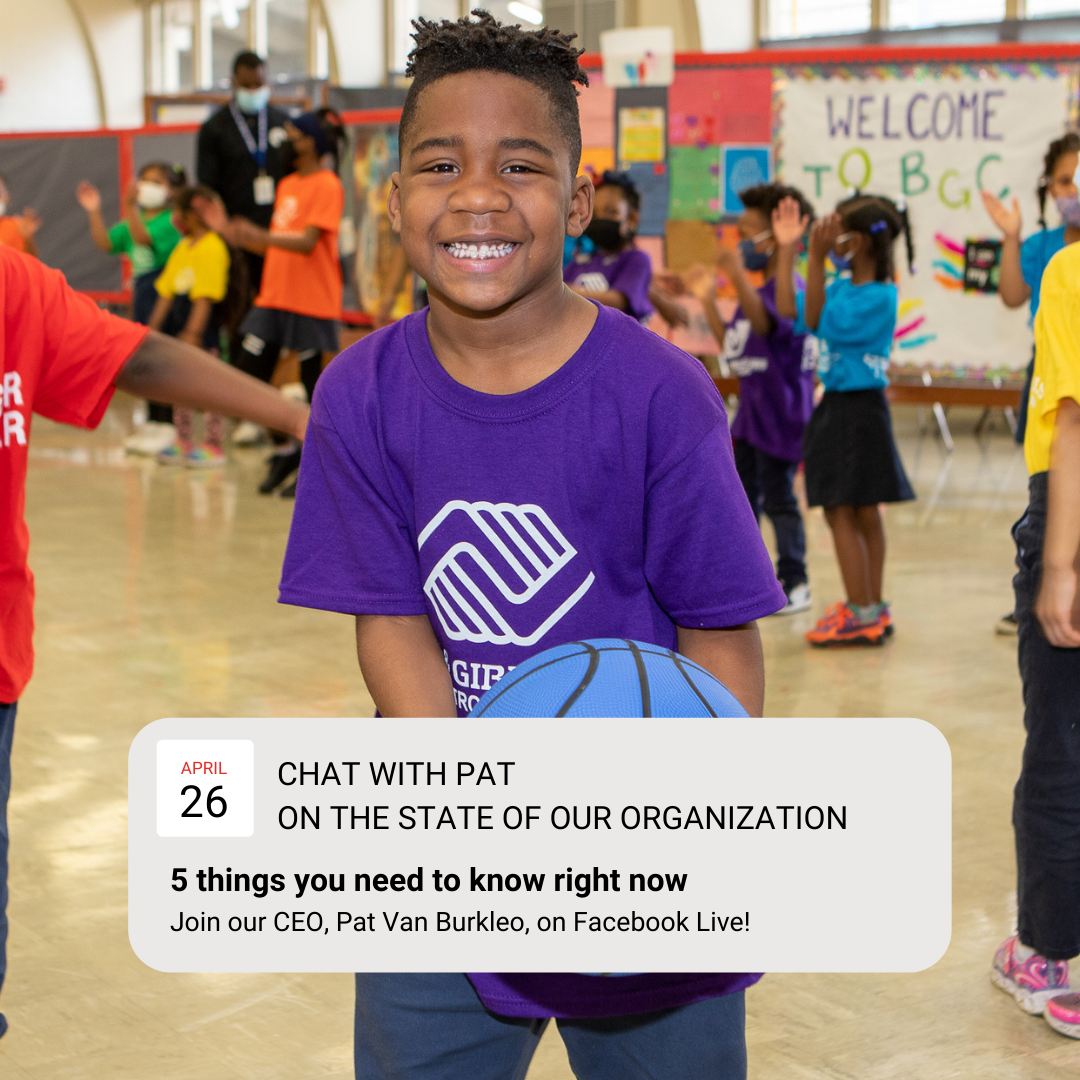 Top FIVE things happening within our organization right now! 
Safety is our #1 job. Boys & Girls Clubs strive to create a safe environment for youth, employees and volunteers so that youth can learn, grow and fave fun. We take safety guards and establish policies and guidelines to prevent abuse, sexual abuse, physical abuse and emotional abuse. Read more about our safety policies. 

Mandatory background checks 
Mandatory reporting 
Volunteer-led safety committees 
BGCA annual safety assessments 
References required for all hired employees 
Child safety hotline: 1-800-607-7233 

Clubs work to prevent summer learning loss. We know that during the summer many children, especially those in lower income households, lose academic skills. We've created Summer Brain Gain - a program comprised of one-week modules with fun, themed activities for elementary, middle and high school students that are aligned with common core anchor standards. As a result, Club kids develop higher-order thinking skills during the summer while staying on track for the coming school year. 
Fostering a "curious spirit" is something we are passionate about. Curiosity is frequently the engine that drives learning and achievement. If a student is curious, he/she will be a better student. It's the desire to learn, to understand new things and to know how they work. Fostering a curious spirit is one way we hope to create life-long learners in our members. 
Parade of Homes benefits Boys & Girls Clubs! There is still time to attend this weekend (May 1-2, 2021). Learn more and purchase your ticket online today! 
Working toward racial equity. Boys & Girls Clubs stands for safety, dignity and opportunity for ALL. We actively advocate against all forms of racism and discrimination. We have a responsibility to use our position as supporting adults and mentors, to help youth in our community to understand this heavy matter. We promise to be an integral part of the solution toward racial justice. 
Pat Van Burkleo joins us on Facebook Live each month to give you our Top 5 things you need to know right now. Watch this month's Facebook Live here. Have a question for Pat? Share them with us in the comments below! 
MARK YOUR CALENDAR for our next State of the Organization Chat with Pat - Monday, May 24, 2021 at Noon.