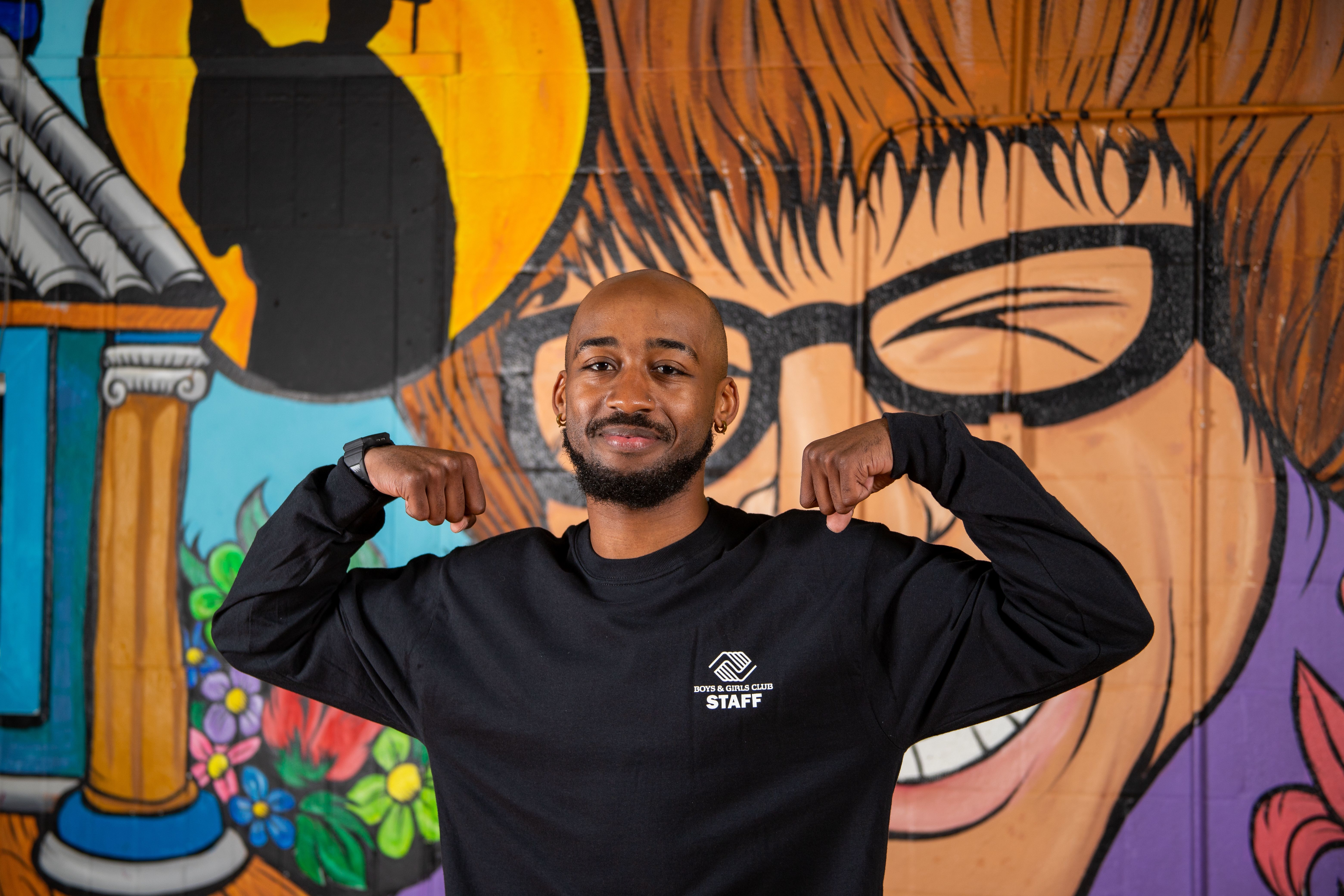 Boys & Girls Clubs across America are known for guiding youth on a path of academic achievement, healthy lifestyles and character development to help them reach their full potential. But it takes strong mentors to create the leaders of tomorrow. To recruit and retain exemplary staff members – called Youth Development Professionals – who will change a child's life for the better, Boys & Girls Clubs of Metro Louisiana (BGCMLA) have implemented employee value measures considered rare for a nonprofit, including:
$15 Minimum Wage by 2025 –BGCMLA acknowledges the need for trustworthy, qualified leaders for each Club, especially in the wake of devastating social and academic impacts of the pandemic. That is why BGCMLA has undertaken a four-year plan to raise its entry hourly wage to $15 per hour, more than double the national minimum wage of $7.25.  
Student Loan Reduction Program – BGCMLA leverages a student loan assistance program called Peanut Butter – a homage to one of the only foods many struggling student debt holders can afford – to help employees reduce and pay off student loans. The organization even contributes up to $600 per year to each employee enrolled in the program.
Flexible Time Off – In a move especially rare in the nonprofit sector, BGCMLA also provides "flex time off," or flexible vacation hours that an employee doesn't have to accrue and can take at their leisure. This flexible mentality is shown to emphasize quality of work instead of the number of hours worked, ensuring staff members are focused on implementing life-changing programming for each and every Club member.
Significant AmeriCorps Partnership – AmeriCorps members serve directly with nonprofit organizations across the country to tackle America's most pressing challenges. As a longtime recipient of a substantial federal AmeriCorps grant, Boys & Girls Clubs of Metro Louisiana employs 74 AmeriCorps members who work in tandem with BGCMLA staff to ensure a safe, fun environment for local youth. Every AmeriCorps member working at BGCMLA units and school-based sites receives a stipend and a $1,300 post-service educational award. In fact, BGCMLA's longstanding partnership with AmeriCorps is so multifaceted that the organization has a full-time staff member dedicated to its management.
Through these measures, BGCMLA is investing in and showing appreciation for all its employees, which creates a positive work environment that feeds into the productive, fun and success-oriented atmosphere at Clubs.
"Helping Club members with homework and after school activities is rewarding, but seeing the smiles on their faces is what really makes Boys & Girls Clubs a great place to work," said JaMarcus Jackson, an AmeriCorps member and Youth Development Professional at the Magnolia Woods Elementary School site in Baton Rouge. "I'm gaining the experience I need as I pursue a master's degree in school counseling while making sure kids have a fun, safe place to focus on what matters. It really is a win-win."
"It takes a special person to make a positive difference in a child's life," said Pat Van Burkleo, CEO of Boys & Girls Clubs of Metro Louisiana. "We invest in our employees and Youth Development Professionals so they can focus on the important work of ensuring Club members develop the skills they need to achieve success in life."
Boys & Girls Clubs provide safe, fun places for kids ages 6-18 to go after school. It also provides out-of-school time programming like Be Safe, Be Smart (bullying prevention) and Youth Legislature. Clubs focus on academic achievement, healthy lifestyles and character development.
To learn more, visit bgcmetrolouisiana.org.
About the Boys & Girls Clubs of Metro Louisiana
Boys & Girls Clubs of Metro Louisiana provides out-of-school-time programs for members. Seven Clubs serve nearly thousands of young people annually through afterschool, summer, Youth Legislature, and violence prevention programs. While afterschool and summer programs are the foundation of a traditional Boys & Girls Clubs experience, our Club offers dynamic opportunities to promote the healthy lifestyles and academic success of members. All Boys & Girls Clubs programs focus on giving youth a fun, safe, environment to develop the skills needed to achieve great futures!
###