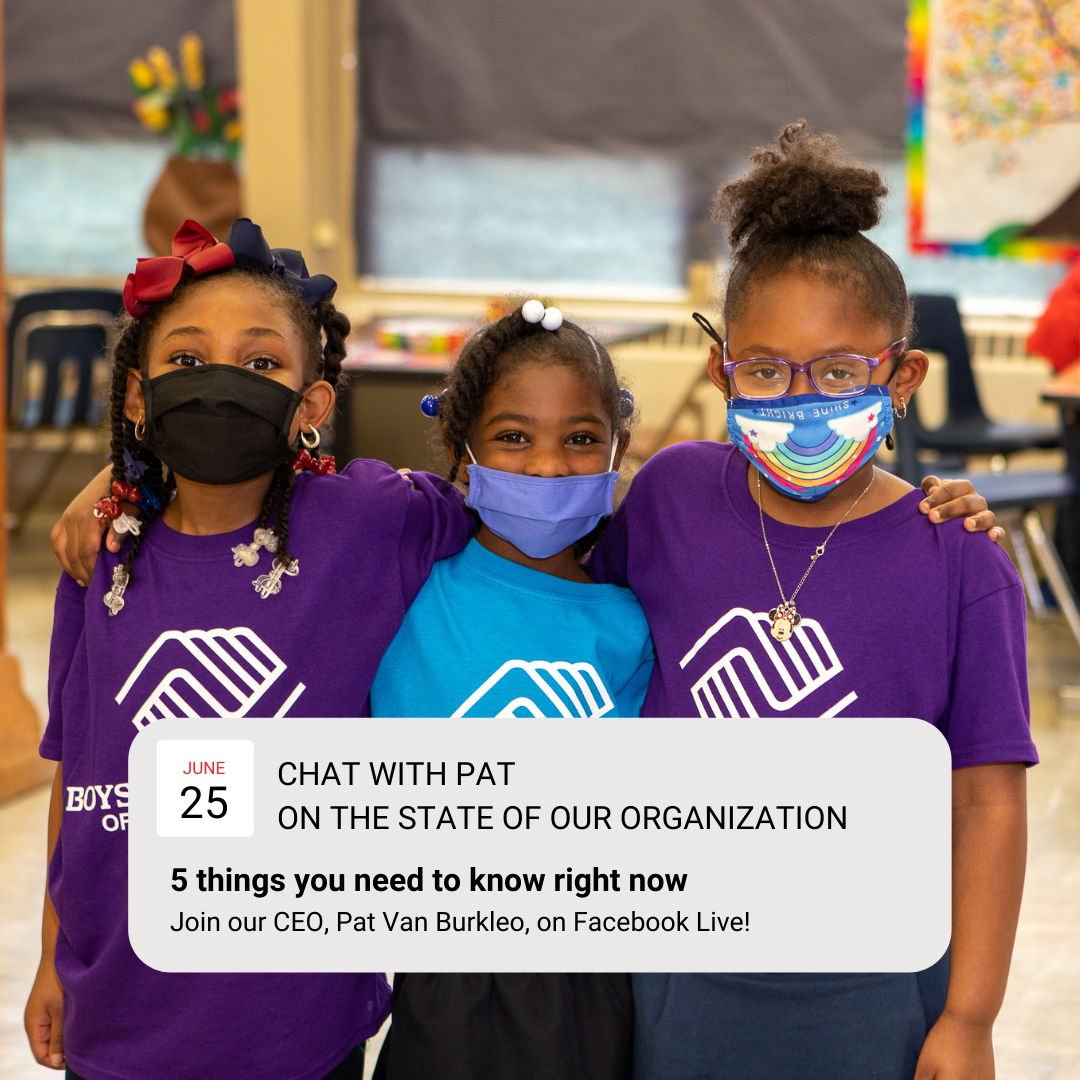 Top five things you need to know about Boys & Girls Clubs of Metro Louisiana today!
New Orleans, Louisiana Footprint – When the Boys & Girls Club of Greater Baton Rouge merged with Boys & Girls Clubs of Southeast Louisiana, there was no footprint of Boys & Girls Clubs inside the New Orleans city limits. Post merger, we made it a major priority to establish a new footprint for Boys & Girls Clubs inside New Orleans. We turned to partnerships to help make this happen. New Orleans Recreation Development Commission (NORD) helped make this happen! We are proud to operate Boys & Girls Clubs programs in the NORD Stallings Recreational Center and Milne Recreational Center this summer. We are excited to share that we are staying at these facilities for the school year anticipating serving 65-75 kids on an average daily basis this fall. We are still looking to continue growing our footprint.
Celebrating Juneteenth. We are proud to observe Juneteenth a national holiday. Our offices were closed on Friday, June 18, 2021 in observance of Juneteenth offering a paid holiday to our staff. Juneteenth is about celebrating the possibilities of good things to come, resilience, creativity and community!
MLB + BGCA Partnership. We are in the middle of Major League Baseball (MLB). Boys & Girls Clubs of America (BGCA) is and has been the official charitable partner since 1997. This robust relationship has given countless youth the chance to realize their dreams both on and off the field. World Series begins October 24, 2021. Hopefully during every game you will see at least one ad for Boys & Girls Clubs. A nationally televised MLB-produced public service ad campaign, featuring players and Club youth, has generated awareness for the Boys & Girls Club brand valued at more than $20 million. BGCA also benefits from direct and indirect funding generated by Major League Baseball. Their support also provide funding for our Health and Wellness programs. Learn more about this partnership. 
Club Blue is our young professional affinity group. If you know of young professional in Baton Rouge and New Orleans, please call us to get them involved: (225) 383-3928. This networking, social and volunteer group is essential to us and we are so proud of how quickly the Baton Rouge organization has grown. We are looking to start a Club Blue in New Orleans as well. Club Blue also hosts our Great Futures Gala each year. Learn more about Club Blue here. 
Celebrating former BGC staff who used to work for us and have gone on to achieving great success.