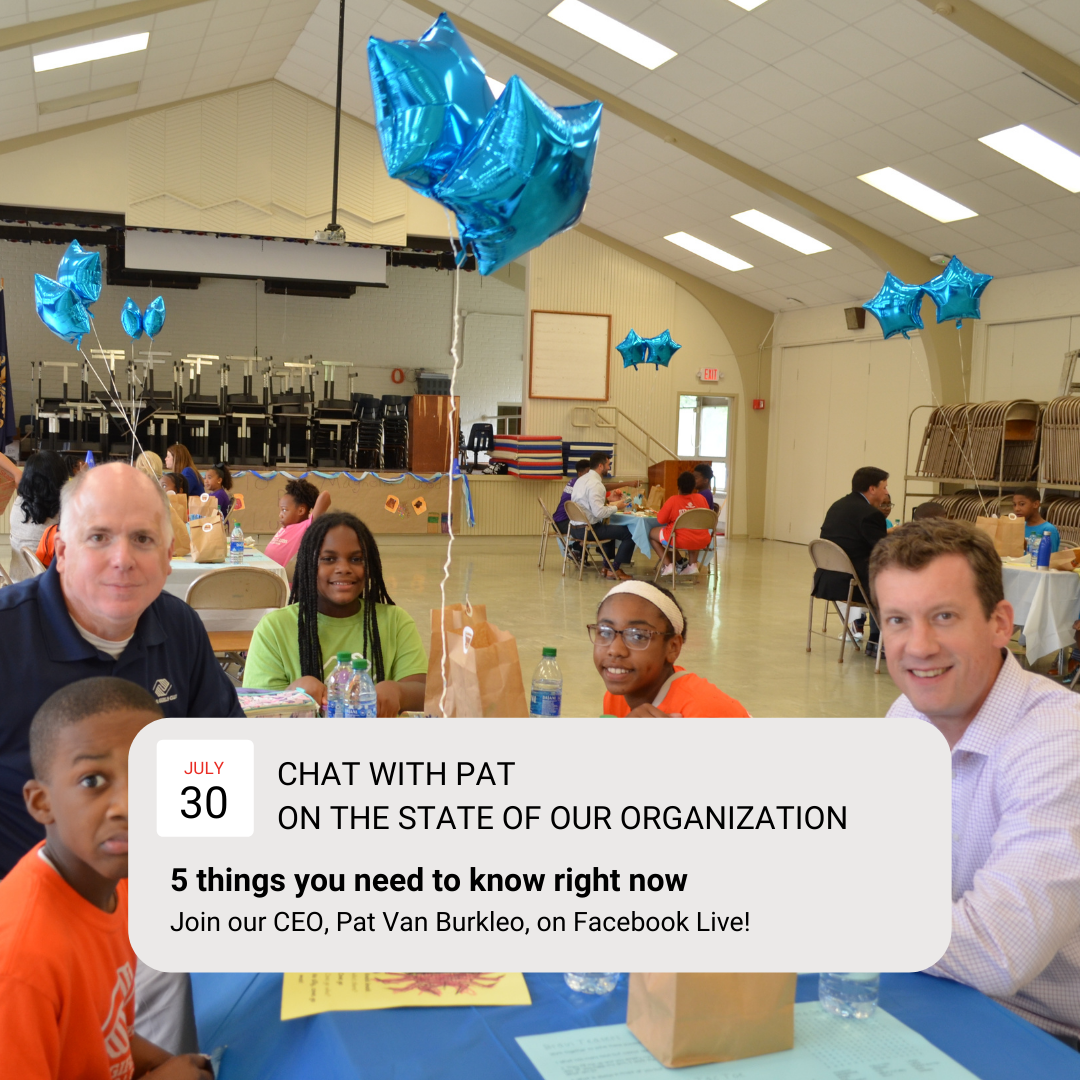 Top five things you need to know about Boys & Girls Clubs of Metro Louisiana today!
Celebrating the end of a successful Summer 2021! There is lots to celebrate as we close up the end of this year's summer programs. We operated nine summer Club sites averaging about 500 youth served per day. We worked hard to combat possible summer learning loss through our Summer Brain Gain programming. Unfortunately we had to close one of our Club sites for two weeks because of one positive COVID-19 case. We are masking up and encouraging everyone to get vaccinated.
Boys & Girls Clubs is back this fall opening the day after Labor Day! We are gearing up for a wonderful school year and excited to serve youth at 10 Club sites. One of our Clubs, Boys & Girls Clubs of Metro Louisiana at Alaska Street BREC Park will serve as a Teen Center. This teens-only program is exciting for us and we look forward to the many lives it will impact this school year. 
New Partnership with Family Services of Greater Baton Rouge will address mental health needs of Club members. This school year, we are piloting a new program in partnership with Family Services of Greater Baton Rouge. We will be embedding a licensed, professional counselor at one of our Baton Rouge Club sites offering group therapy, individual therapy and workshops for our kids. Our longterm goal is to roll this partnership out to all of our sites. 
We are hiring! Join our team! View all open positions. 
Wishing team member, TaKara Abuwi, the best of luck! TaKara Abuwi, or "TK" - has been our Area Program Director for years. As she moves on to her next adventure, we want to say THANKS to her for the many years of service she's given to Boys & Girls Clubs. The success of our programs is within our staff and the wonderful people that work for us - people like TK.