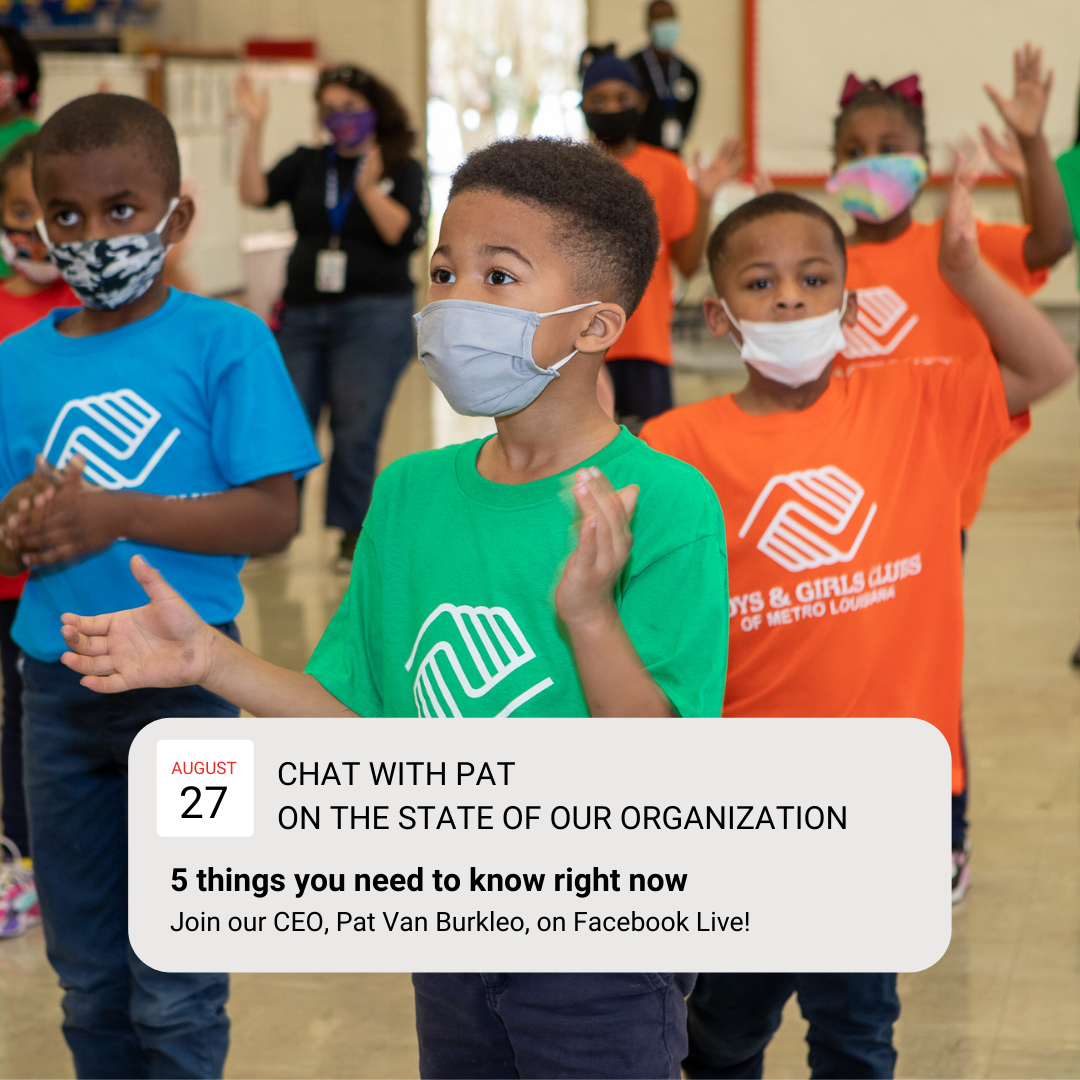 Top five things you need to know about Boys & Girls Clubs of Metro Louisiana today!
Measured Success with BGCA. Boys & Girls Clubs of America's (BGCA) National Youth Outcomes Initiative measures the impact of Boys & Girls Clubs in a consistent manner using a common set of research-informed indicators. We administer the NYOI Member Survey annually, which measures the degree to which Club members are achieving the outcomes of Academic Success, Good Character & Citizenship and Healthy Lifestyles.

How our own Club members rate their Overall Optimal Club Experience is the main NYOI where we want to focus on. We just got our numbers back and we are proud to report that 62% of our Club members ranked us as having an "Optimal Club Experience!" Compare this to a national average of 59%.

Boys & Girls Clubs' Featured in Current Magazine! Check out the article about our merger. Thank you Baton Rouge Area Foundation! 
After School Programs Set to Begin this September 7. We will be open at nine sites and one virtual location this school year and we are excited! View all Club locations here.
Clubs are Staying Safe as COVID-19 Continues to be a Threat. Because of COVID-19, our capacity is limited to keep our staff and Club members as safe as possible. Our goal is to serve 500 children. Masks are still required for staff and Club members 
Special Events Updates. Blue Door Blues Gala (New Orleans) has been postponed to January 22, 2022. Steak & Stake (Baton Rouge) is still set to happen this Thursday, October 7, 2021. Great Futures Gala (Baton Rouge) is still set for March 26, 2022 - nomination a young professional today! 
Clubs are preparing for Hurricane Ida. We encourage you to talk to your kids about what is happening and make them feel as safe as possible. Get a game plan. Stay as safe as possible.