The pandemic and now Hurricane Ida have created tougher and more complex situations for our Club families.  We also know that families' economic hardship and financial distress can have devastating effects on children in the household.  That's why we have established the Boys & Girls Clubs Family Financial Assistance Program to support our families through our partnership with Capital Area United Way.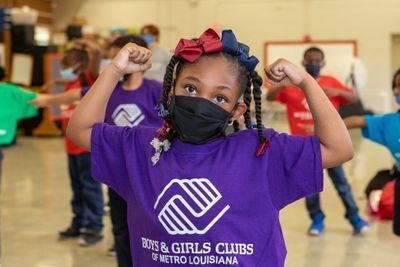 The Family Financial Assistance Program is designed to assist Club members and their families impacted by COVID 19 and Hurricane Ida.  All applicants must have a child(ren) currently enrolled and participating in the Club's programs in East Baton Rouge Parish.  All applicants must meet income and asset eligibility criteria and must have experienced a hardship due to COVID-19 or Hurricane Ida.  Maximum assistance per family is $500.
Family Financial Assistance Program is available to assist with the following:
Rent Assistance
Utility Assistance (electric bills and gas bills only)
Food Assistance
Medical Expense Assistance
Please follow the following steps in the application process.
Complete the Online application.
Provide mailing address in application.  Funds will be by mail distributed by 11/30/21.
---