Youth Legislature is a middle school program that introduces students to the legislative process. Since 1978, the program has promoted youth leadership, cooperation and teamwork among peers and has given students the confidence they need to go on to participate in leadership roles in high school and in their community.
Students who participate in Youth Legislature receive classroom instruction and participate in a two-day mock legislative session at the Old State Capitol. Students elect a Governor and House and Senate officers. They also sponsor, debate, pass and fail bills, which they have drafted. They lead and serve on legislative committees and speak publicly before an audience.
Currently, more than 45 schools from 13 parishes participate in Youth Legislature. Nearly 2,000 students experience the mock legislative process over a period of eight weeks.
For additional information and sponsorship opportunities, contact Paula Braud, Program Director/Youth Legislature.
Be sure to visit Youth Legislature's Facebook Page to keep up to date on everything going on! You can also find us on Twitter and Instagram!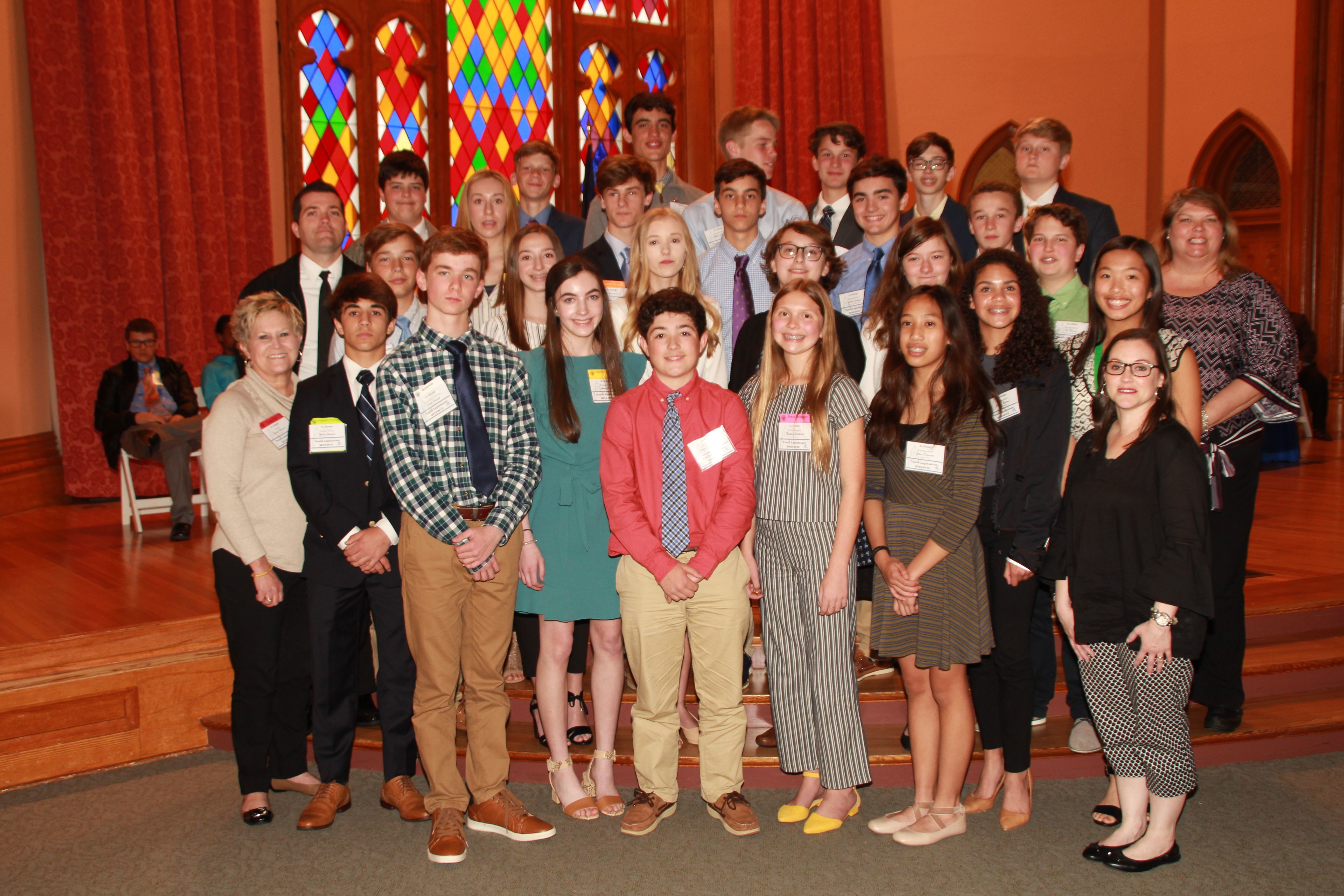 Session Dates
Session 1 - March 7 & 8
Session 2 - March 9 & 10 (FULL)
Session 3 - March 14 & 15
Session 4 - March 16 & 17
Session 5 - March 21 & 22
Session 6 - March 23 & 24 (FULL)
Session 7 - March 28 & 29 (FULL)
Session 8 - March 30 & 31 (FULL)
To get involved in the Youth Legislature Program contact Paula Braud.