Youth Legislature is a middle school program that introduces students to the legislative process. Since 1978, the program has promoted youth leadership, cooperation and teamwork among peers and has given students the confidence they need to go on to participate in leadership roles in high school and in their community.
Students who participate in Youth Legislature receive classroom instruction and participate in a two-day mock legislative session at the Old State Capitol. Students elect a Governor and House and Senate officers. They also sponsor, debate, pass and fail bills, which they have drafted. They lead and serve on legislative committees and speak publicly before an audience.
Currently, more than 45 schools from 13 parishes participate in Youth Legislature. Nearly 2,000 students experience the mock legislative process over a period of eight weeks.
For additional information and sponsorship opportunities, contact Paula Braud, Program Director/Youth Legislature.
Be sure to visit Youth Legislature's Facebook Page to keep up to date on everything going on! You can also find us on Twitter and Instagram!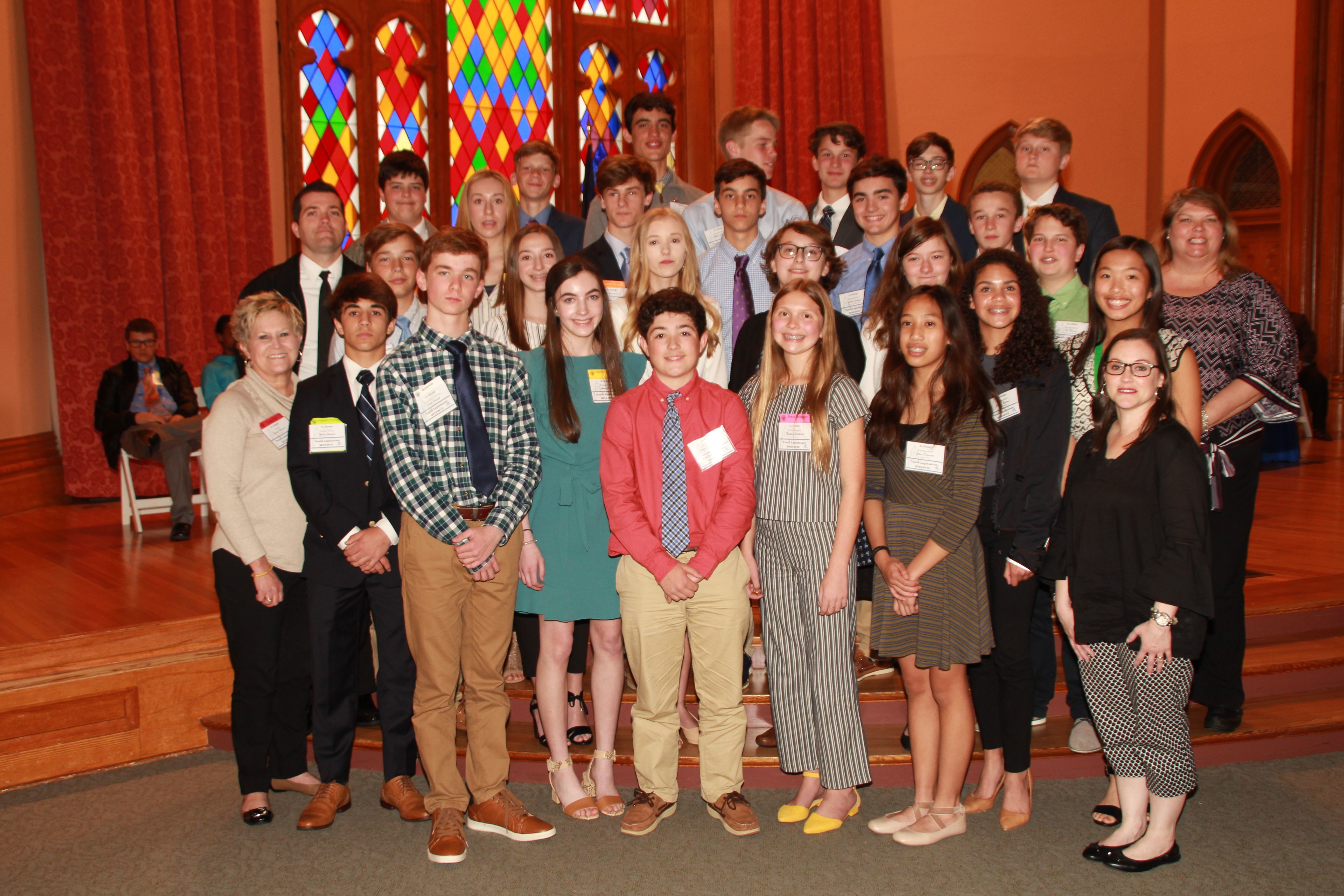 Session Dates
Session 1 - March 7 & 8
Denham Springs Jr.
East Iberville
Episcopal of Acadiana
Holy Family
St. Jean Vianney
University View
Session 2 - March 9 & 10 
Mayfair

St. Aloysius

St. Jude

Trinity Lutheran
Session 3 - March 14 & 15
MBS
Parkview Baptist
Port Allen
St. Alphonsus
St. Francis Xavier
Session 4 - March 16 & 17
Buckeye
Cope
Glasglow
Prairieville
Sacred Heart
St. Genevieve
Tioga Jr. High
Session 5 - March 21 & 22
Aurther F. Smith
Brusly
Dunham
Maurpas
OLOM
St. Theresa
Session 6 - March 23 & 24
Episcopal

Pineville

St. George

St. Martin's Episcopal

St. Thomas More
Session 7 - March 28 & 29 
Bluff Middle

Brighton

Galvez

Scotlandville

St. Amant

St. Bernard

St. John
Session 8 - March 30 & 31 
Academy of Scared Heart

Berchmans Academy

Catholic High of PC

Central

Gonzales Middle

Iberville STEM

West Feliciana
To get involved in the Youth Legislature Program contact Paula Braud.