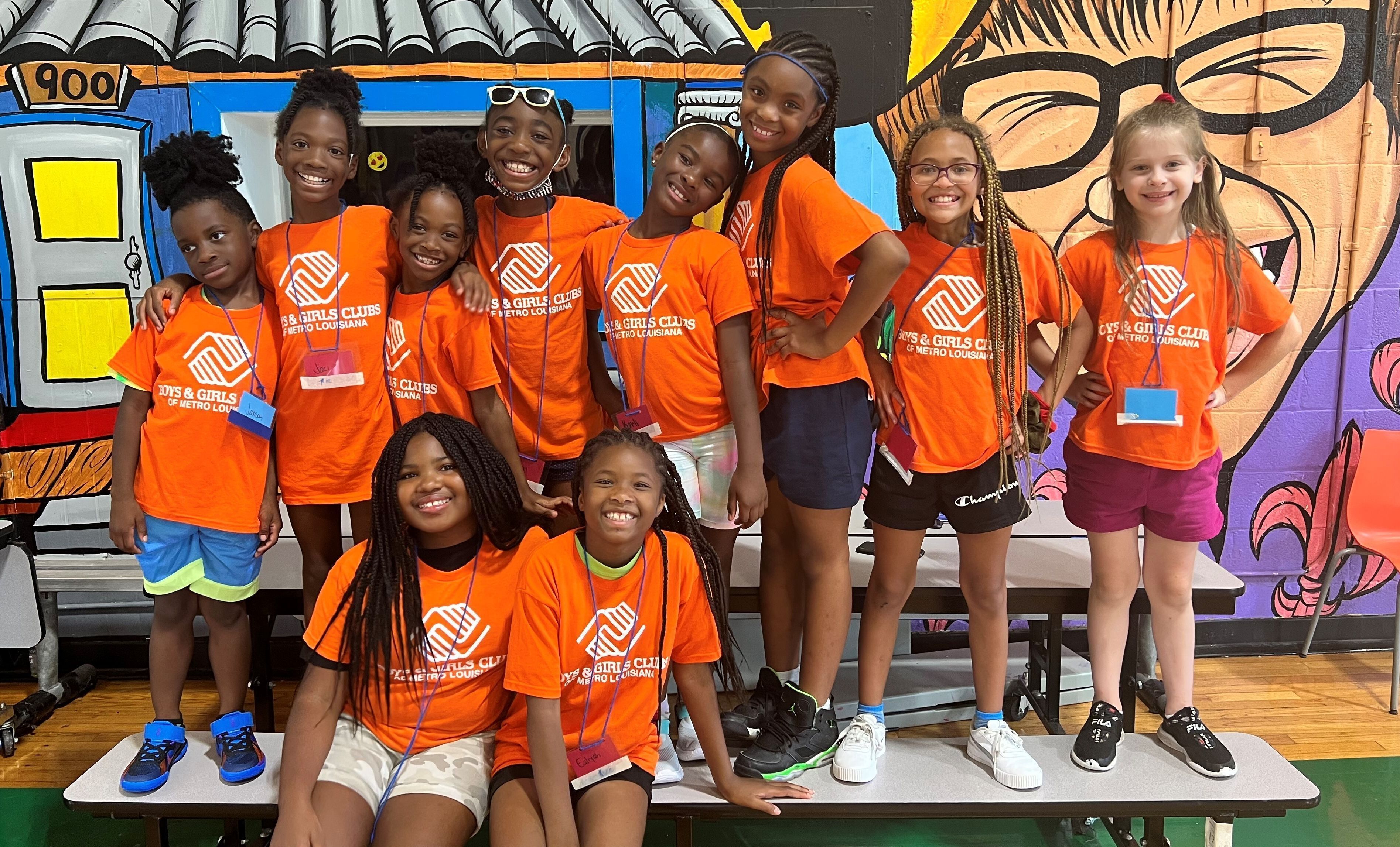 Our Mission
To enable all young people, especially those who need us most, to reach their full potential as productive, caring, responsible citizens.
How We Do It
Boys & Girls Clubs of Metro Louisiana serves those aged 6-18 who need us most in our community through after-school and summer programs. In our nine Clubs located across Baton Rouge, Covington, Gretna, New Orleans, and Slidell, our trained and motivated staff place an emphasis on academic success, healthy lifestyles, and character and leadership.
Through our Clubs and outreach, we served 2,216 kids and teens in 2021. 
Why We Do It
The cost per Club member is $2,544, while the cost per juvenile prisoner is $155,000. High school dropouts are 3.5 times more likely than high school graduates to be arrested in their lifetime. The process of dropping out of school stems from a loss of interest in middle school, often caused by retention in grade.
Literacy is crucial. 74% of third graders who read poorly still struggle in ninth grade, and these reading scores can predict a student's likelihood to graduate high school. 70% of prisoners struggle with literacy, while 45% lack functional literacy.
At Boys & Girls Clubs of Metro Louisiana, 99% of our Club members are on grade-level for age from 5th to 12th grade. 93% of our members expect to graduate from high school, and 93% of our members enjoy going to the Club and engaging with our programs. 
Our statistics show us that what we're doing for the youth in our community is working. It's keeping them on track academically to graduate high school, attend college, and start a career. It's keeping them physically active and encouraging them to live healthy lifestyles. It's allowing them to interact with our Club staff, who might be some of the only mentors in their lives.
The need for Boys & Girls Clubs of Metro Louisiana in our community is higher than ever. Seeing what we've done for so many youth inspires us to keep making a change and to build a larger presence in our local community and beyond even further.