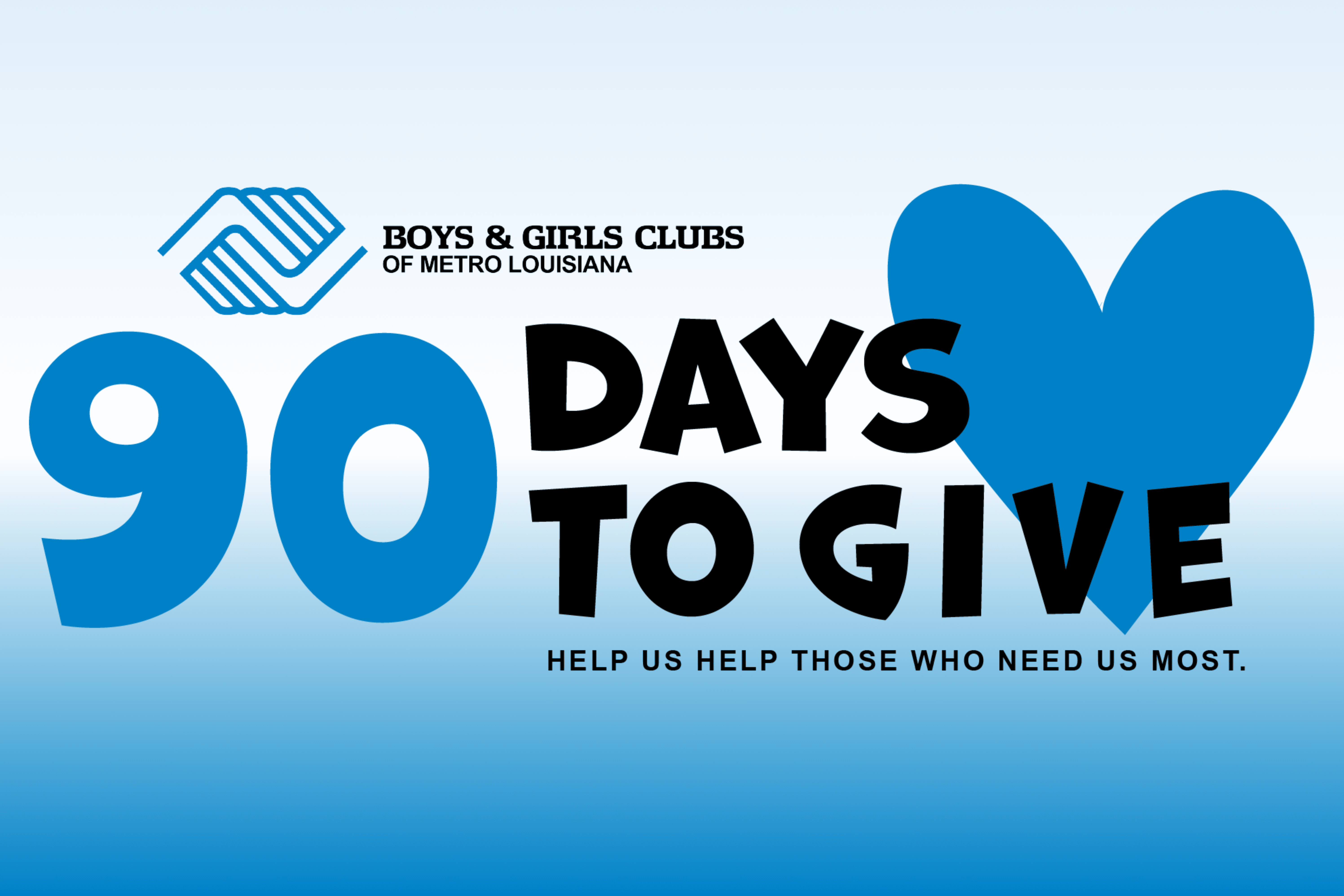 Boys & Girls Clubs of Metro Louisiana strives to create Great Futures every day for the youth we serve. Our Clubs serve as a safe space where youth can discover new things and learn more about themselves while being supported by people who care. People who want to see them grow and succeed. People who are on a mission to help them reach their full potential as productive, caring and responsible citizens. People like you.
It's people like you who help us help those who need us most. Our after-school and summer programs provide youth with the essential skills and tools necessary to reach that full potential. By emphasizing academic success, healthy lifestyles, and character and leadership, we help our youth develop the confidence and strong sense of self needed to thrive and become changemakers in the world. And with your support, you can help us serve more youth who need us. After all, for every child enrolled in an after-school program, four are waiting for an available program.
From October 2 to December 31, we're encouraging those in the communities we serve to give back to their local youth. That's 90 days to show your support for the next generation of innovators, leaders and movers. Just $90 supports one hour of after-school enrichment in a Club. These valuable hours of academic enrichment are the reason that 99% of our members are on grade-level for age from fifth to twelfth grade. It's the reason that 93% of our members expect to graduate high school.
Not only are you giving them the resources they need to be successful on paper, but you are also helping them recognize their own abilities. And sometimes it just takes someone believing in them.
Thank you for thinking of our Club members this giving season!
Measure Your Impact!
$10 a month / $120 a year can provide a month's worth of healthy snacks for 10 children
$19 a month /

$228

a year covers the cost of one STEM kit for a Club
$35.33 a month / $424 a year covers the cost of field trips and transportation for 10 members
$41.66 a month / $500 a year can upgrade one tech station in a Club

$90

a month /

$1,080

a year supports one hour of after-school enrichment in a Club