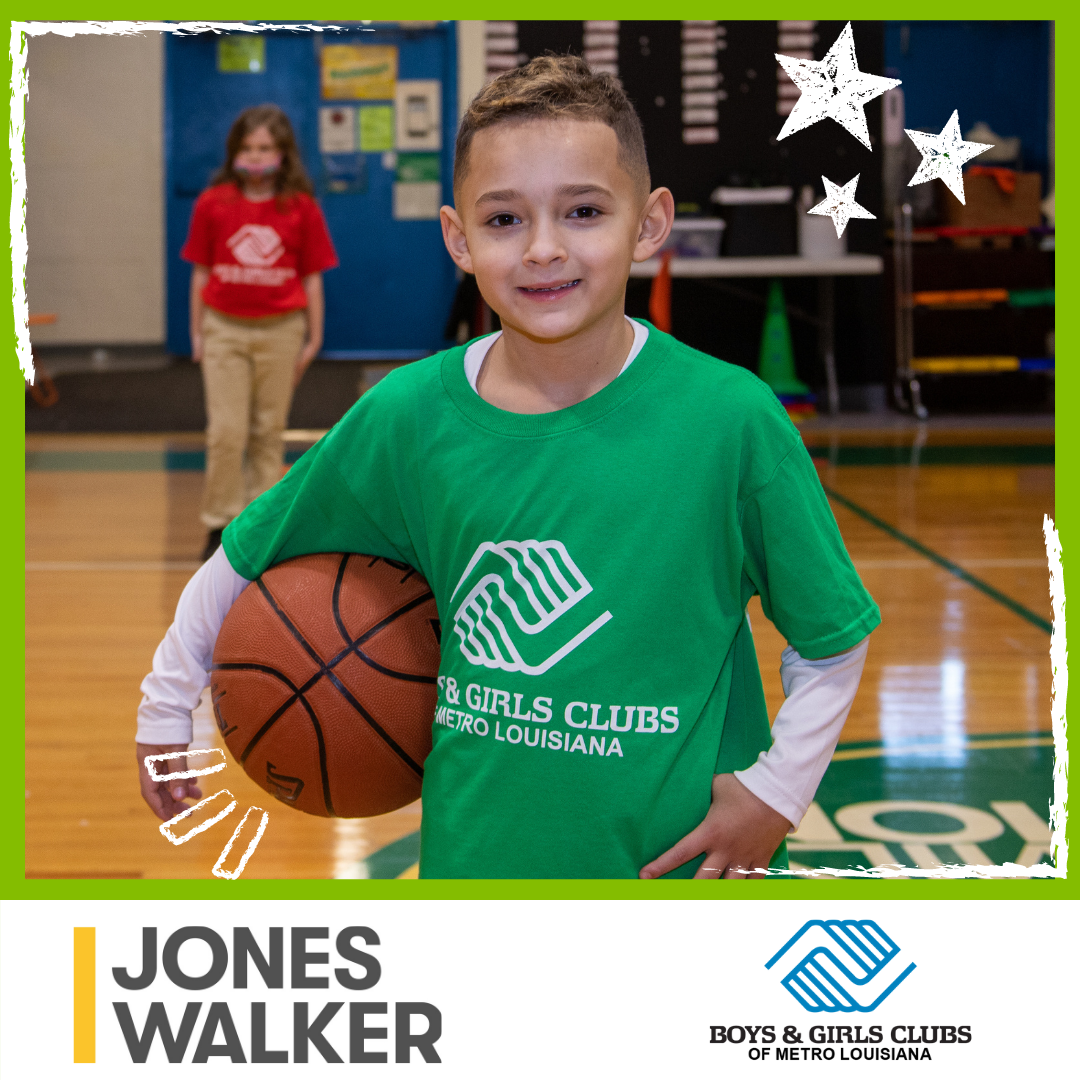 On March 15, 2021, the Boys & Girls Clubs in Baton Rouge, Covington, Gretna, and Slidell announced that all organizations would merge to create a regional organization, the Boys & Girls Clubs of Metro Louisiana. Critical to this merger's success was the pro bono legal counsel and guidance from Jones Walker LLP. The Jones Walker legal team, led by Adam Matasar, included Victoria Davies, Elisabeth LeBlanc, Carley Tatman, and Trevor Wilson. 
"The merger would not be possible without the generosity of partners like Jones Walker," said David Gallo, Chair of the Board for the Boys & Girls Clubs of Metro Louisiana. "The support from Jones Walker allows us to focus on our vision of serving more youth in Metro Louisiana. We are thankful for their support."
Speaking about the merger, Adam Matasar noted, "With all of the added challenges during COVID-19, it was especially meaningful for our Jones Walker team to help the Boys & Girls Clubs in our region as they navigated this merger. We are proud to have played a role in merging the organizations and helping create the Boys & Girls Clubs of Metro Louisiana fulfill its mission, and we look forward to seeing the significant impact this organization has on youth in our region for many years to come."
This merger strengthens the organization's ability to serve nearly 20,000 families across nine parishes making it one of the largest of its type in Louisiana. The combined organization allows the Boys & Girls Clubs of Metro Louisiana to continue the mission and build on the more than 94 years of experience delivering life-changing programming and positive outcomes for youth in Louisiana. The new regional service model allows for expanded reach, provides opportunities for continuous quality improvement, and enables the organization to serve as the number one advocate for youth in Louisiana.
About Jones Walker
Jones Walker LLP (joneswalker.com) is among the largest 120 law firms in the United States. With offices in Alabama, Arizona, the District of Columbia, Florida, Georgia, Louisiana, Mississippi, New York, and Texas, we serve local, regional, national, and international business interests. The firm is committed to providing a comprehensive range of legal services to major multinational, public and private corporations, Fortune® 500 companies, money center banks, worldwide insurers, and emerging companies doing business in the United States and abroad.
About Boys & Girls Clubs of Metro Louisiana
Great futures start with access to opportunities, resources, and experiences — something every kid in America deserves, but far too few in Louisiana have. When the doors of Clubs swing open, they offer more than safety, fun, and friendship; they offer opportunity. Boys & Girls Clubs of Metro Louisiana stands poised to open that door for so many young people across our great state.