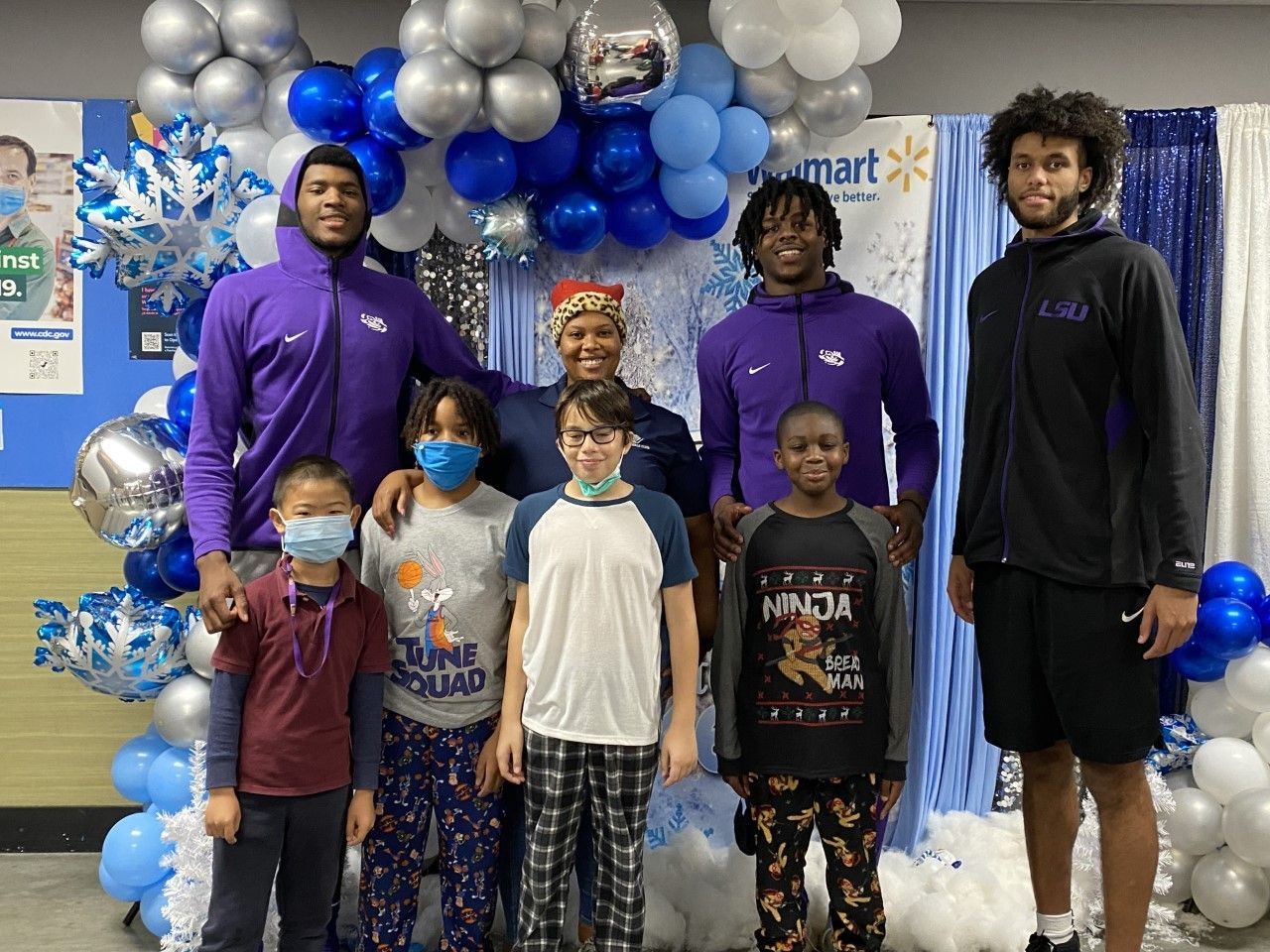 On December 16, the LSU Men's basketball team treated 17 Boys & Girls Club members from our Buchanan, Magnolia Woods and University Terrace locations to a Christmas shopping spree at Walmart located on Burbank Drive in Baton Rouge. Players were paired with Club members to find presents throughout the store, creating a memorable experience for both. Club members were also treated to a pizza party in the employees' room.
Club members bought footballs, Bluetooth speakers and more. Some even bought grocery items such as milk, bottled water and Oreos. One Club member even got to experience an interview inside the store with freshman player Efton Reid III. 
Coach Wade and his staff host this shopping spree every year for our Club members, We thank the team for their kindness and willingness to spread cheer to our members this holiday season.