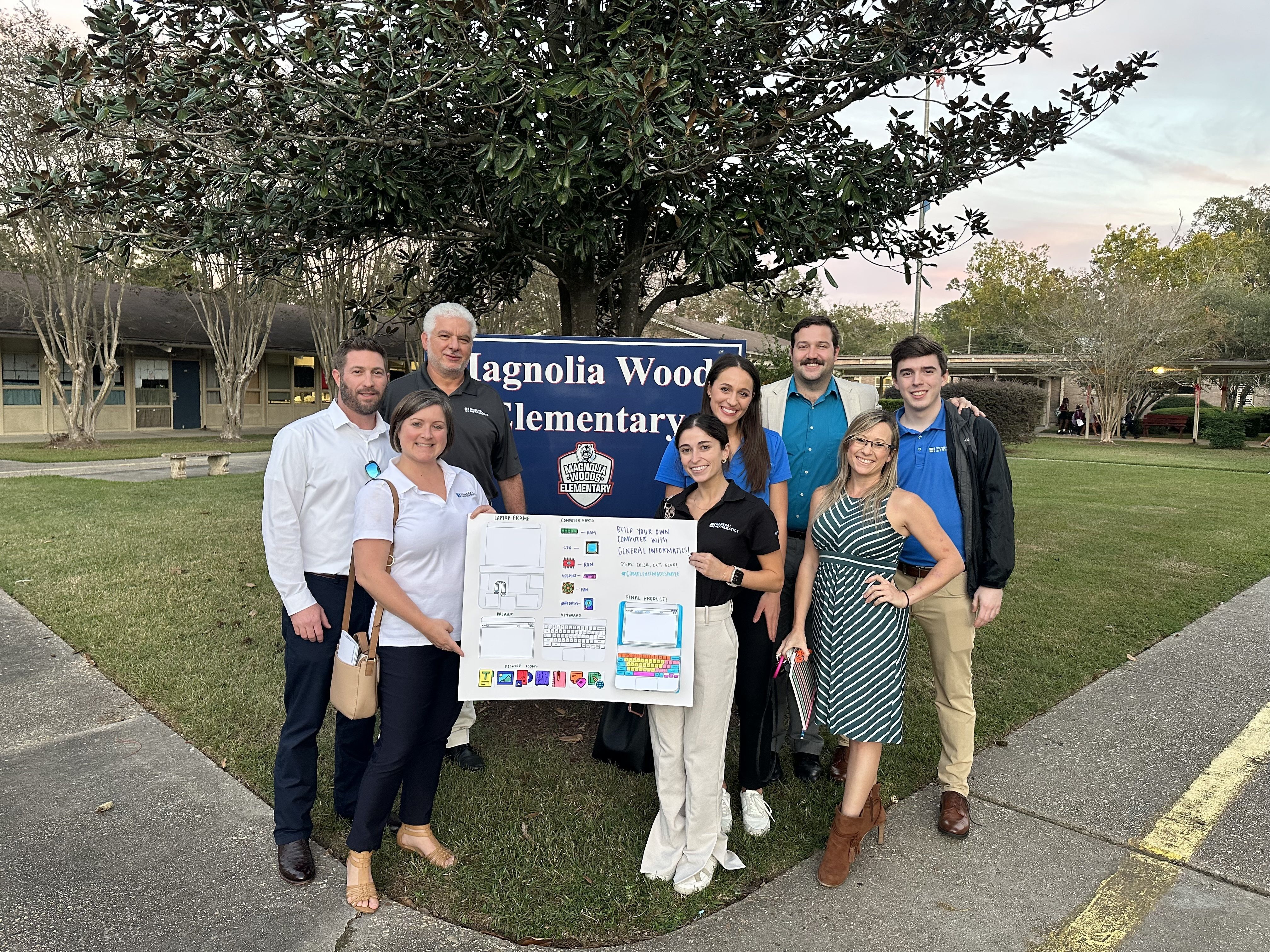 General Informatics, an IT managed services provider and network infrastructure company, is excited to support the Boys & Girls Clubs Power Hour program for the Baton Rouge Club locations. The Boys & Girls Clubs of Metro Louisiana, a long-term client of General Informatics, is dedicated to inspire and empower Club youth to achieve success, and champion opportunities for all young people in America.  
The Power Hour program is an after-school initiative that helps Club members succeed in school and develop good homework habits, while also providing them with a safe place to spend their time after the final bell rings. General Informatics' donation will help provide funding for program materials, staff support for the Power Hour program and other materials necessary for the program's success. Through this partnership, General Informatics team members have been volunteering their time to help with homework and other activities at the Club. 
"We are so grateful for the support of businesses like General Informatics," said Emily Sparks, the Chief Development Officer of Boys & Girls Clubs of Metro Louisiana. "Their contribution has helped us provide much-needed resources for our Power Hour program, which helps our Club members succeed in school and develop good habits that will last a lifetime." 
The General Informatics team recently hosted the Power Hour program at the Magnolia Woods Elementary School Club site in Baton Rouge, LA. The Club members were excited for the technology inspired craft to build their own paper computer. While the students worked on their computer craft, General Informatics' Director of Engineering, Dustin Landry, gave an educational session about basic computer hardware. The students had a great time and were very engaged in the activity.
"The Boys & Girls Clubs is an amazing organization that provides so many opportunities for students in our community," said Don Monistere, CEO & President of General Informatics. "We are honored to be able to support this organization beyond their IT needs and contribute to the success of their Power Hour program." 
The partnership between General Informatics and Boys & Girls Clubs of Metro Louisiana helps create a bridge from General Informatics' company culture to the community they serve. General Informatics' goal is to instill leadership qualities, academic success, and knowledge in today's youth and is proud to be able to support such a worthwhile cause that is making a difference in the lives of so many young people.