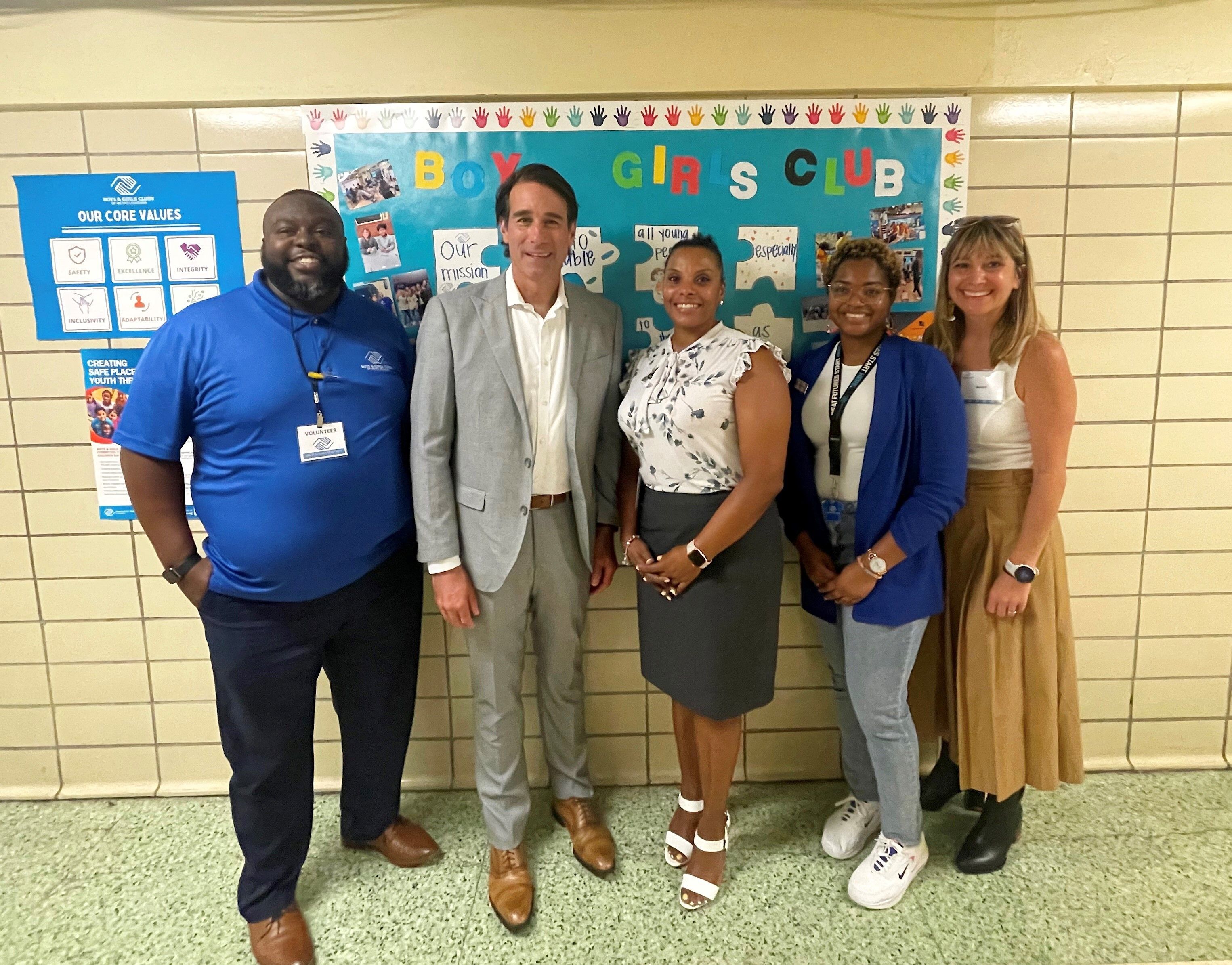 Congressman Garrett Graves recently visited our Glasgow Club location in Baton Rouge to learn about the impact that our safe, enriching and affordable after-school programs have on our Club members.
During the visit, Boys & Girls Clubs staff gave him a tour around the Club to allow him to see the many spaces we utilize during our after-school programming. Our staff also introduced him to some of our many programs, such as Power Hour, Workforce Development, STEM and Lyricism 101. He even got to have some fun with virtual reality as part of our Workforce Development programming!
We thank Congressman Graves for taking the time out of his day to visit our Club and learn about the life-changing experiences and opportunities that Boys & Girls Clubs provide our Club members.