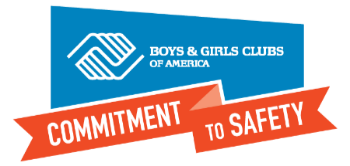 Child Safety at Boys & Girls Clubs
The safety of young people at Boys & Girls Clubs is always our top priority. Youth who are mentally and physically safe are better able to learn, grow, and thrive.  Boys & Girls Clubs of America works continuously to enhance safety policies, practices, and trainings to ensure they are centered on youth's needs. There is nothing more important to us than keeping children safe and protected.
Boys & Girls Clubs do not tolerate inappropriate behavior of any kind, including child sexual abuse or misconduct. From strict adherence to policies and guidelines within Club facilities and staffing structure, to equipping young people with the critical thinking and social-emotional skills to make healthy, safe choices, ensuring Club members are safe is the first step to their success.